A Week In... Puglia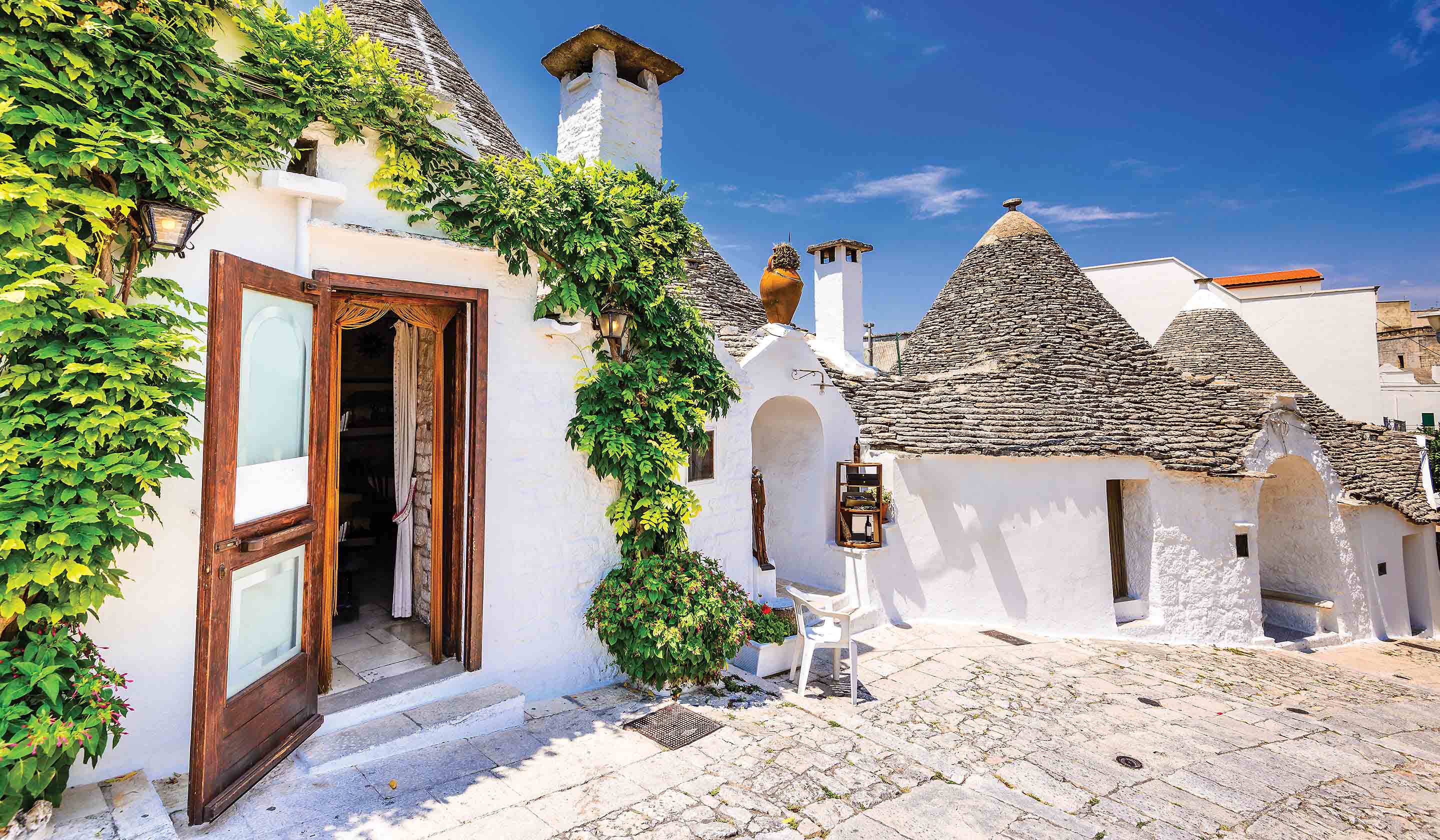 A Week In... Puglia
Explore the long heel of Italy's boot to discover sights, tastes, and gorgeous seascapes you'll find nowhere else... like Matera, where the Sassi houses are caverns and the streets are sometimes the roofs of other houses... Trulli houses, tiny fairy castles made of limestone slabs, built without mortar...
D
iscover Renaissance frescoes in Galatina. Stay multiple nights in "masserias," fortified 16th-century
...

We are a leader in the creation of enriching travel experiences that enhance people's lives by broadening their knowledge and fulfilling their dreams. We are a family company built on a timeless philosophy of integrity, innovation and respect. By exceeding customer expectations, we continually build a loyal and dedicated following.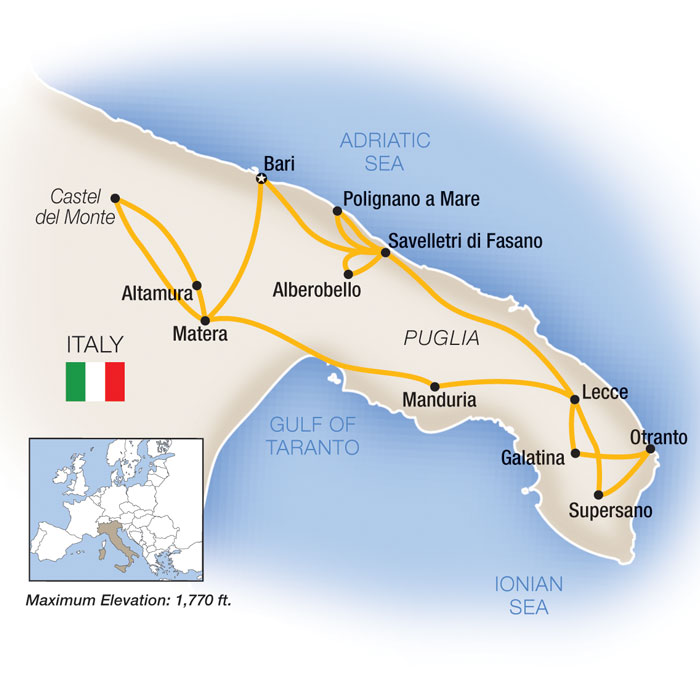 Day
Destination
1
Matera, Italy
2
Matera, Italy
3
Lecce, Italy
4
Lecce, Italy
5
6
Alberobello, Italy
7
8